How To Play with Diep.io Cheat?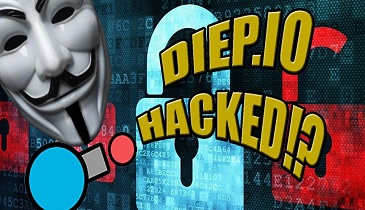 Diep.io cheat is quite similar to other gaming hacks and cheats. These cheats will increase your chances of winning the game. Here learn more about the Diep.io developer cheat.
Using A Diep.io Cheat
You might be reading this article because you wish to know more about Diep.io cheat. Well, it is important to understand all concepts in this game to increase your odds. And, unlike many other conventional killing games, cheats are important in Diep.io. There are so many different types of Diep.io cheats for you to try. When you pick the right ones, you will be able to enjoy an edge. With this being said, let's learn more about a famous Diep.io cheat. As you level up and advance into challenging Diep.io games, you will need this cheat – the developer.
What Is The Developer All About?
The developer belongs to an unclassed category of Diep.io tanks. It was initially developed to be a part of the Diepio cheat suit. Yes, you read it right! Diep.io developers were important components in the cheats suite. It was developed by a famous programmed called "Zeach". If you are used to Diep.io, you will be aware of Zeach.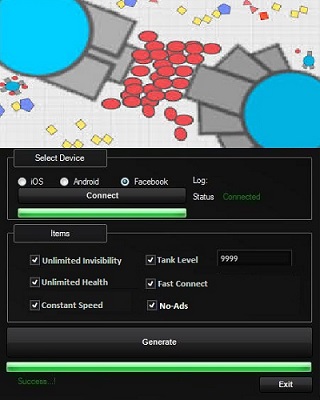 According to Zeach, the developer cheat suite was created accidentally. He left the cheats open without creating a password. As a result, many people started to exploit this Diepio cheat. In the long haul, you are bound to come across the Diep.io developer cheat.
PRESS "TAB" Button to activate the color menu
Color Changer
Colorful Items
Aimbot
Fire Bot
Aim Settings
Auto Respawn
FPS

You must have one of the 3 plug-ins below depending on your browser
TAMPERMONKEY CHROME  / TAMPERMONKEY OPERA / GREASEMONKEY MOZILLA
VirusTotal Scan: Diep.io Cheats
Characteristics Of Diep.io Developer Cheat
The developer cheat comes with five interesting characteristics. This includes the ability to game in a sandbox, the chance to become a part of the purple team, the ability to see your scoreboard, and to become large. Also, you can go offline promptly. Use these features to increase your chances of winning Diep.io. Remember, every game uses cheats to increase your chances of winning. As an advanced player, you must exploit through the developer cheat to become a leader in this game. So, never say no to the developer suite which was created accidentally for your advantage.
On the whole, you have a variety of Diepio cheats to choose from. The developer cheat is widely used by players around the world. This is one of the finest cheats for both beginners and advanced players. So, go ahead and use this cheat for better speed, reload capabilities, and shooting range.
The developer cheat by Zeach is a delight to be used. It is not present in all Diep.io upgrades.