What Makes Diep.io Game Different?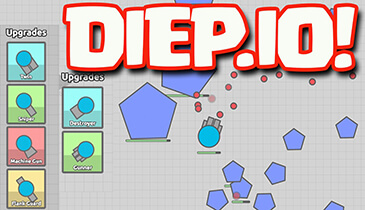 Diep.io game is recognized as a rival of Agar.io and Slither.io. This game is 100% free and can be played in your browser. You must destroy colored pentagons to level up to Diep.io. The game features opponents from different parts of the world.
Understanding Diep.io Game
The Diep.io game falls in line with Agar.io and Slither.io! In the past few months, this game has become extremely famous and addictive.
Diep.io games with a tank. Every player becomes a tank in this game. With every level, your tank gets better with interesting features. The tanks in Diep.io are geometric shapes. These shapes bombard and destroy other shapes. Doesn't this sound like simple gameplay? However, the Diep.io game is much more challenging and interesting than you think. You must play the game to understand its strategic and fascinating nature.
With this being said, here are a few tips and tricks on how to win the Diep.io game.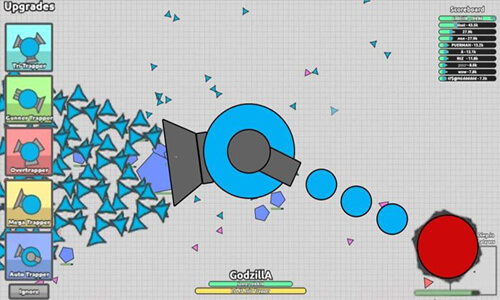 Basic Facts About Diep.io Game
To begin with, Diep.io offline game is absolutely free. You can play this game only on your browser or smartphone devices. As mentioned previously, in this game you should bombard with other shapes and destroy them. You must destroy rectangles, triangles, and other polygons. As you destroy a polygon, you will receive points. With every successful hit, points will be added to your account. The EP-bar gives a quick display of how many successful hits have being made so far. When the EP-bar is filled, you will level up in the game. This means your tank improves and becomes better for newer challenges.
What Makes Diepio Game Special?
Diep.io is special for many reasons. In the beginning, you will play with a tiny armor. The leveling happens at every stage. As mentioned previously, when you level up, the quality of your tank increases. Tanks can be categorized into different classes. In Slither.io and Agar.io, your progress doesn't get recorded. However, Diep.io records progress. In fact, you will have access to the top 10-players in your Diep.io game.
Diep.io delights gamers with a simple user interface. You will have access to a variety of data. This includes point information, Diep classes, and level information. As you navigate to the bottom-left corner of the screen, you will be able to improve the quality of your tank. The tanks are upgraded only when you mount at a particular level.
Diep.io is a real-time game. Your opponents will be from different parts of the world. You can use the map to track your opponents. The map will help you make accurate shots. Shooting yellow squares will reward you 10 points. The violet pentagons give 130 points and the red triangles are worth 25 points.