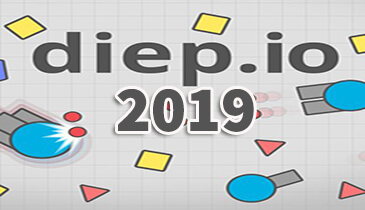 Diep.io game is a 2D MMO game that offers a new level of survival games with a variety of modes, tanks, weapons, ammunition and so much more! New types of tanks were added to Diep.io with Diep.io game 2019 update.
Diep.io Game 2019 Version
Played many multiplayer .io games already? Well, Diep.io game is the newest game that has been added to the list.  You can play it now online with others. Don't miss your chance to let yourself encounter this new and very exciting game that will surely satisfy you. Here is some information for you.
Diep.io game 2019 has had more Diep.io tank options with the new update of the game. You are logging into the Diep.io game arena with a simple tank. Later on, you are firing at different structures around you to increase your XP level. Your tank is changing when you reach a certain level. You are notified about the tank replacement with a pop-up notification in which you can select from the new tank type. By choosing the type of tank you like, you can have an even stronger tank model. There are more tank types added to the Diep.io game with the new update, start playing now.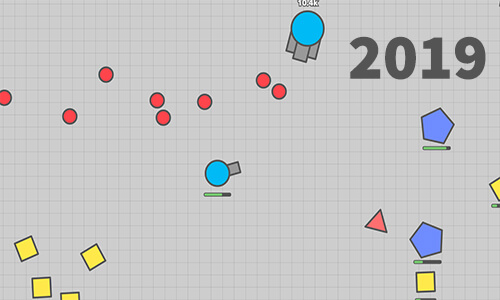 What Is A Goal Of Diep.io Game 2019?
The goal of diep.io game 2019 is to control the leaderboard and level up. This game has a variety of modes that every player would want and the goal is to satisfy them with this amazing game. You can choose FFA, 2 & 4 Teams, Maze, and Sandbox which gives you a multiplier of x1. Also Domination with a multiplier of x2, Survival, and Tag with a multiplier of x3 experience. With so many choices, it will be easier for you to find your own style that suits you allowing yourself to gain more experience before you're ready to fight. Diep.io wiki 2019 lists the latest tanks for you.
What Are The Mechanics Of The Game?
If you play and level up you get to boost certain characteristics into the maximum level. You will get health regen which allows players to regenerate health faster, max health, bullet speed, penetration and damage, reload, and movement speed. On top of that, the Diep.io game also has interesting classes which can be upgraded at Levels 15, 30, and 45 which you can choose yourself. In addition, new Diep.io tanks were added to the game with the new update. This is basically the reason what makes Diep.io game 2019 special.
For every level gained in the Diep.io game until Level 28, a player will receive a skill point that can be used to upgrade the player's stats. Skill points are only up to 33 so one must use them wisely. When the player levels up, the size of the tank will increase by 1%. Tank's health and FoV will increase while movement speed will decrease. And when the player dies in 13. Diep.io game, they will respawn at a lower level depending on the level before they died.
Diep.io game 2019 worth playing once and you will surely want it more. It is quite addictive, especially to millennials. This has been becoming popular because of the game's uniqueness. You can even play this game anytime you want together with other players.