Diepio Sandbox User Guide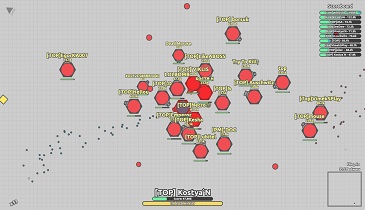 Diepio Sandbox is the Sandbox game mode for the Miniclip game, Diepio. It is possible to play with tanks that are otherwise impossible to use. It has a smaller arena as compared to standard games. The mode has recently been added and is styled just like Free for All. Find out all about the Sandbox mode for the Diepio game.
What Does Diepio Sandbox Mode Include?
The map begins much smaller here.
The Sandbox mode of the game, as compared to other game modes, consists of cheats. You have to just make a button press to change your Class and/or Level. Thus, the sandbox is extremely helpful for killing or finding Bosses or for testing Builds.
Other players can also join in the arena of sandbox with the help of a party link. Players making use of cheats have names showcased in yellow color. The cheats for others stay white.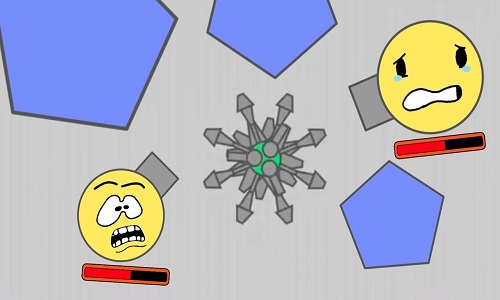 How Is Diepio Sandbox Mode Like?
The whole map included in this map happens to be tinier in size. When more players enter the arena, the size of the map increases. There is a simultaneous increase in the Pentagon Nest's size. The chance of spawning of the Polygons – the Crashers and the Alpha Pentagons – also increases along with this. There is an increase in the number of Polygons in the Diepio Sandbox mode, just like an increase in size. The amount is approximated to the closest natural number.
What Are The Various Mode Controls?
There are various types of mode controls and general Diep.io tips available for players. These include:
\ – It is used for switching of classes.
– Used to indicate that a player has committed suicide.
K – Held down for moving up levels faster.
; – Kickstarts the God mode and makes players incapable of being hurt.
Such types of keys are for the standard settings and the regular QWERTY keyboard that is a part of PC and mobile devices. The keys can be varied on other types of keyboards.
Players not working with a QWERTY US English keyboard can open up an On-screen keyboard for activating the God mode in Diep.io Sandbox, and change the language for the Windows keyboard to check the key position. God mode is usable when the server is being used by a single player only. It can get deactivated automatically when another player enters the Sandbox, and be available once more when every other player leaves.