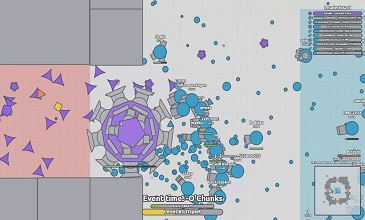 Diep.io game published to io players in 2016. The game has been renewed with different updates over the years. In the Diep.io game 2021 version, all players expect that there will be improvements in the game with new updates in the coming days.
Diep.io is an amazing online shooter tank game. The game has been developed and published by the Agar.io creators. This is one of the most popular online smash hit games, which is available on the Google Play Store as well.  There are multiple upgrades of the game available which people follow to reach the top place on the leaderboard. With the upgrades of the tank, players become capable of shooting down other players.
Main Features of Diep.io Game 2021
Following are some of the top features of the Diep.io online game:
Multiplayer Online Game: This is a massively multiplayer online game. You can play the game with several other players on the same server.
Multiple Classes of Tanks: Diep.io game is filled with multiple classes of tanks. You can play the game in a progressive manner to play the game most excitedly. There are newer classes of tanks available in every direction. You can use machine guns, cannons, and guided missiles in the game. There is an entire world of tank choices available in the game.
Level-Up Game: There are multiple boosters of the game available. Choose your path in the game in a particular fashion and increase the excitement of your game.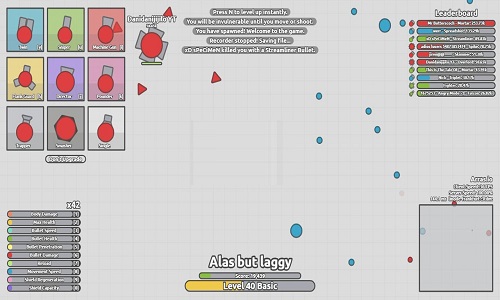 Amazing and Fascinating Gameplay: There is amazing gameplay of Diep.io game. Players can move in different directions, choosing from classes, and abilities. Now, get rid of boredom in your free time and enjoy the Diep.io gameplay.
New Abilities and Tank Weapons: You can level up in the game by availing yourself of new tank weapons and abilities. So, shoot in every direction of the game by utilizing perfect tank weapons and abilities.
Available for Mobile and Desktop Version: Diep.io game is available on the desktop as well as the mobile version.
How to Play the Diep.io Game?
You can play the Diep.io game 2021 in the following way:
Accessing the Game: First of all, you should either download the Diep.io game mobile app or go to its website.
Choosing Modes: Then, choose the modes in which you would like to play the game.
Entering the Game: Afterwards, choose the class, put your username, and enter the game.
Surviving in the game: Now, you should remain aware of all tanks coming from different directions.
Playing Smartly: Progress furthermore in the game by choosing new weapons, remaining safe, and battling against other tanks.
Diep.io game is indeed one of the best survival games. You will enjoy playing the 2D game with your family and friends.
Diep.io Tank List
Twin
Sniper
Machine Gun
Flank Guard
Necromancer
Manager
Overtrapper
Trapper
Destroyer
Gunner
Triple Shot
Quad Tank
Twin Flank
Assassin
Overseer
Hunter
Spread Shot
Overlord
Tri-Angle
Quad Tank
Twin Flank
Auto 3
Smasher
Triple Twin
Battleship
Octo Tank
Auto 5
Triplet
Penta Shot
Factory
Ranger
Stalker
Booster
Fighter
Hybrid
Annihilator
Skimmer
Rocketeer