Three Important Diep.io Classes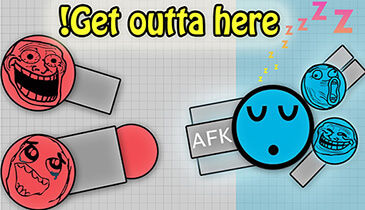 Diep.io is a game between tanks with unique characteristics. In the past few years, developers have come up with different types of Diep.io classes. These classes have special powers that can increase your chances of winning.
Three Important Diep.io Classes
Every now and then, Diep.io classes are updated. You will see a number of interesting classes that can make your gameplay both interesting and challenging. As you advance to higher levels, it is important to learn more about the Diep.io classes. Thus, you will be able to understand more about bullet penetration and decide the best paths for your game.
With this being said, here are few important Diep.io classes you must know. These classes have unique bullet health and penetration abilities. You will be fascinated to see the amount of damage each class can make. You can improve the best tank with Diep.io upgrades.
Diep.io Classes: Class #1
If you are used to the old Diep releases, you will know the power of "Penta Shot". This is a powerful tank that is doing well against new opponents. The Penta Shot makes wonderful spread shots. This Diep.io class works wonders against all types of tanks. It makes use of 5 cannons and it is quite difficult for opponents to dodge. The Penta shot uses gun recoils for a good boost. This is what most players use to bring down opponents.
The only drawback with the Penta-shot would be its vulnerable nature. It cannot handle attacks from behind. And, bullets are quite easily dodged. It doesn't depend on the distance.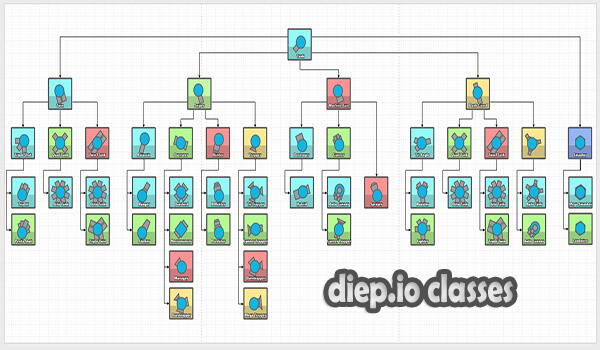 Class #2
The talk about Diep.io classes will be incomplete without the latest streamliner. This is a new tank that is often used to destroy and defeat the bosses. The streamliner has a single barrel. This barrel shoots at extreme speeds. With respect to reloading, the streamliner is extremely fast. If you have small bullets, high speed can be a big drawback. Nevertheless, this is a good class to rely on. It belongs to the sniper family. When compared to conventional Diep.io classes, you can see this tank from far away distances.
Just like the Penta-shot, you can make use of the streamliner's recoil. It can be used to chase and bring down enemies.
Class #3
Fighter and booster are considered two important entities in Diep.io. These classes were recognized for speed. The Booster and Fighter can be used in many ways. A lot of people use the "Booster" to hit enemies fast. If you want to strike moving enemies, the booster is a good option.
The list of Diep.io classes doesn't stop here. You have so many different types of classes to choose and play with!