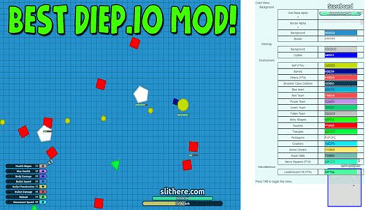 Diep.io is a challenging game. Though it is based on a simple gameplay, it needs strategies and careful planning. Diep.io mods will increase your chances of winning this game. It will make you faster and efficient.
Must-Have Diep.io Mods
If you have played Diep.io, you will understand the need for hacks and mods. The hunt for mods has increased drastically in the past few years. More and more players are enjoying the game with the help of modes. As you browse through the internet, you will see a variety of mods. The mods are programmed with a range of new generation features and benefits.
Mods will give you an edge over traditional players. And, this article focuses only on Diepio mods!
What Are Diepio Mods?
By definition, Diep.io mods are used for their benefits. As you venture into the game, you may have to switch from one mod to another. Most players have preferences for mods. Some players prefer mods that can alter the tanks. And, others like mods that can improve their speed and stability. Some people use the mods to make their gameplay simpler and more interesting. Remember, Diep.io mods create personalized experiences. There are so many fresh features for every player. That is why you must choose a mod that best suits your strategies and gaming style.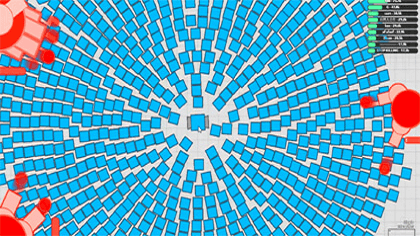 Common Diep.io Mods
Common features offered by the Diep.io mods are:
Ability to re-spawn into the same gaming environment. As you die in a specific environment, you will be re-spawn in a different place. With Diep.io hack, you can respawn in the same gaming environment.
A lot of people ask for different themes. This mod will help you change the theme of your gaming environment. You can set up darker themes.
Novice players who find it difficult to gain score notice can use the mods to get immediate score gain notices.
A well-known Diep.io mod would be the auto spin and team changer. As suggested by its name, this mod will spin your tank automatically. And, if required, you can shift from one team to another.
Diep.io is currently programmed for the browser and mobile setup. At times, you may want to screen resolution to improve. This is when the 4:3 mode becomes useful. You can play the game in 4:3 aspects.
Since Diep.io is a real-time browser game, you should key in the name and alter settings every time you log in. Fortunately, you have the "remember name and settings" io mod to help you. The Remember Name and Settings mod will reload your credentials every time you log in.
Features Of Diep.io Mods
PRESS "TAB" Button to activate the color menu
Color Changer
Colorful Items
Aimbot
Fire Bot
Aim Settings
Auto Respawn
FPS

You must have one of the 3 plug-ins below depending on your browser
TAMPERMONKEY CHROME  / TAMPERMONKEY OPERA / GREASEMONKEY MOZILLA
VirusTotal Scan: Diepio Mods